Praise for Charlotte
What my customers are saying about me and my services, lectures and programs.
Madeleine Persson
Business Advisor / Executive Coach
@ Entrepreneur /ex HM group 
Last fall when I was looking to start a new professional chapter in life, a close friend recommended that I work with Charlotte to help me with my LinkedIn profile. As things turned out, I needed a completely different journey, one where LinkedIn was a by-product of the work, not the main focus.
Charlotte coached me to focus on 'Brand Me,' helping me ask the tough questions such as: Who Am I? What is my USP? And, what, after working as a leader for HM Global for 25+ years, can I offer people and companies to help them grow and prosper?
Charlotte helped me build and package my brand and, my elevator pitch, in a clear and professional way.  She was focused, energizing and challenged me every time to take the next step in building my business and my personal brand.
Without Charlotte, I would never have taken such big and clear steps with my next chapter in life.
Thanks, Charlotte!
Magnus Sedlacek
Agile leader
@ AdaBeat
I warmly recommend Charlotte as a LinkedIn expert.
In my former company DEK Technologies, we looked at different ways to increase sales, brand awareness and to attract new employees using LinkedIn.
Charlotte and her team did a series of hands-on workshops that got the entire organization engaged and helped everyone pivot all of their personal LinkedIn profiles so they enhanced our employer brand.
Katarina Erbstein
Cand. M. Sc. Molecular Biosciences 
@ Heidelberg University
Charlotte Hågård facilitated a fantastic seminar about Networking on LinkedIn for the MolBio Symposium 2021 at Heidelberg University. 
During the workshop we learnt how to present ourselves on LinkedIn and to make our profiles stand out to be more visible for future job possibilities.
She introduced us to networking on LinkedIn and how to properly approach companies/ people of interest. Her presentation was well structured and gave lots of insights into LinkedIn networking.
All participants enjoyed the workshop and felt ready to create their own LinkedIn profile and networking plan.  
I highly recommend Charlotte and am really thankful for the time she devoted to us. 
Mona Palm
HR Manager-HRBP
@ Swedish Tax 
Charlotte is an entertaining and inspiring speaker.
In front of all of our managers in the Stockholm region, Charlotte presented highly engaging lectures on talent and career planning and gave us powerful tools that have helped us retain our greatest people much longer than we would have otherwise.
I warmly recommend Charlotte to those organizations that actively choose to develop and retain their top talent.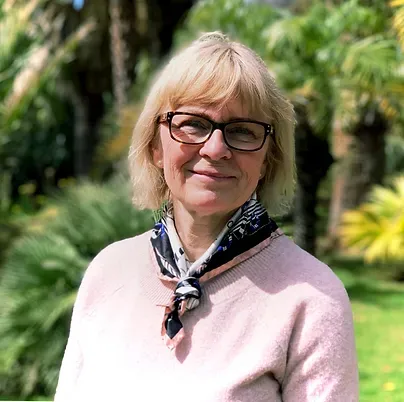 Carina Troedsson
HR Manager & Environmental and Quality Manager
Because of her genuine and honest feeling for people, with a professionalism beyond the ordinary, a lecture with Charlotte Hågård is unforgettable, it definitely leaves a mark on everyone.
Her lectures have positively impacted our managers at Fredell's serving as experiences that spread knowledge long after.
I have hired Charlotte on numerous occasions in conjunction with executive conferences, management team gatherings and many different staff meetings.
Jack Melcher-Claësson
Head of Accelerate 
@Epicenter Stockholm
As a part of the 10 week Accelerate Program at Epicenter Stockholm, Korean cohort 2020, we had the pleasure to have Charlotte as an "expert guest lecturer" for a session called "Fast track your success on Linkedin".
All of the participants, including team members from 11 of the fastest growing startups from South Korea, were really impressed by both the level of expertise and energy Charlotte brought into the session. We will likely to use Charlotte again for future cohorts.
Karin Atterfors
Director Brands & Insights 
@Swedish Match
 I "happened" to end up on one of Charlotte's courses and was immediately captivated by her commitment but also practical tips and tools.
One course turned into several, which gave me inspiration to do a self-inventory and chart a way forward. Thanks Charlotte for the straight feedback and pep!
To those who stand and stomp or think about what the next step could be, I can really warmly recommend Charlotte's training and individual coaching. A real catalyst for your own development. 
Jan Fridell
Factory Manager
@Blowtech
After a "gap in employment," I found Charlotte who showed me how to really apply for a job!
I took her course "Become A Better Job Seeker" and then followed up with "Become A Star On LinkedIn." Within three months of working with Charlotte, I started a new job.
Charlotte is a Rock Star when it comes to coaching! She knows how to lift a person up and she helped me strengthen my brand!
I warmly recommend Charlotte when it comes to coaching and personal brand-building!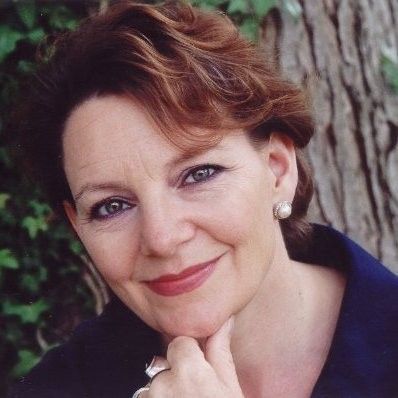 Dr Rosie Daniels
Doctor of Integrative Medicine & Trainer
@Holistic Health Mentorship 
"I did a 3 month coachingprogram with Charlotte around LinkedIn. The main things that I learned from Charlotte were:
- How to build an impressive personal profile which truly reflected my achievements and vision;
- How LinkedIn works and its true potential as a business tool for my companies:
- How to leverage my network of colleagues to broaden my reach and how to work with Linked In to maximise
CONTACT
I am looking forward to communicating with you. Please send me a message here>>
or email me directly: [email protected]
JOIN MY FREE NEWSLETTER
My FREE Newsletter is full of inspirational tips, invitations to events/retreats, and news about upcoming projects.
As a gift for subscribing, you'll receive my FREE LinkedIn Guide - HOW TO AVOID THE 12 MOST COMMON MISTAKES ON LINKEDIN. SIGN-UP HERE: